It seems that almost every property buyer out there views Brisbane as a "Hot Spot".
Again, August brought another huge month in the property market. One agent even reported activity of up to 16 offers to purchase on a particular property. Whilst in some weeks the auction clearance indicators showed a slowdown in the market, it is not a factor that is evidenced in the private treaty sales sector.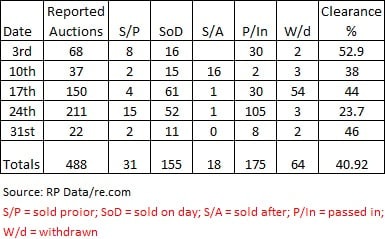 The Top 10 Livable Cities
The latest survey from the Economist Intelligence Unit, which ranks the living conditions of 140 cities worldwide has placed Melbourne in the top spot for the third year in a row, while the Queensland capital has moved up just one rank to 20th.
It takes in to account more than 30 factors across the five broad categories, of stability, health care, culture and environment, infrastructure and education, providing a score out of 100.
Overall Brisbane scored 94.2 compared to Melbourne's 97.5, Adelaide's 96.6 (joint fifth), Sydney's 96.1 (seventh) and Perth's 95.9 (ninth).
While Brisbane rates equally with front-runner Melbourne for health care, it lags behind in infrastructure – including public transport – and culture and environment, which takes climate in to account.
Recently declared Queensland Great and renowned Brisbane identity Stefan Ackerie, labeled those responsible for the survey "uneducated", saying their priorities were wrong.
"I think when God made the world, he made Australia last, he made Queensland very last and he made Brisbane for himself," he said.
EIU economist Edward Bell, who was involved in compiling the survey said although the report ranked cities, all those with scores of more than 80 out of 100 were regarded as having a high standard of living. He added there could be an element of "splitting hairs" when determining the highest rankings.
THE TOP 10 CITIES IN THE WORLD WHEN IT COMES TO LIVING CONDITIONS
1. Melbourne, Australia
2. Vienna, Austria
3. Vancouver, Canada
4. Toronto, Canada
5. Calgary, Canada
5. Adelaide, Australia
7. Sydney, Australia
8. Helsinki, Finland
9. Perth, Australia
10. Auckland, New Zealand
(20) Brisbane
Read the full article here.
NPB Sellers Advocacy report: How to get the best from your property sale?
It is a commonly accepted fact that when you buy a property it is typically the most expensive asset you will ever own. We take great care and consideration in getting it right on all levels. So what about the property that you want to sell?
Surely the same care and attention should be applied to this process and transaction?
There are a number of reasons why a property sells and the same factors can also be attributed to why the property does not sell!
Price: Get the price right or the property will sit and become stale on the market. The agent that quotes the highest price is not always the agent most suited to sell the property. A property that is listed 10% higher than its comparative average will get 50% less buyer activity.
Positioning: It is crucial that the property is positioned correctly and is being marketed effectively – Internet, Sign Boards, Marketing Campaign, Inspection Schedule. If the price is right and the positioning is effective, then the property will sell and achieve maximum results.
Presentation: Don't let the presentation of the property be the sales prevention factor. Buyers will know immediately upon entering the property if the property is for them. We all "eat with our eyes first" so keep the property at its most presentable during the sales process.
When NPB are engaged to act for the seller as an advocate in the sale of their property, you can be guaranteed that the maximum price will be achieved in the shortest possible time. We pay attention to all of the details for you, and guide you through the whole process from selection of agent to the verification of contracts.
Moreton Bay Rail Link One Step Closer
One of South-East Queensland's largest infrastructure projects – the Moreton Bay Rail Link – has moved a step closer with Thiess awarded the design and construction contract.
Federal Member for Petrie, Yvette D'Ath, Queensland Transport and Main Roads Minister Scott Emerson and Moreton Bay Regional Council Mayor Allan Sutherland welcomed the announcement and said the construction phase would bring jobs and growth to the region.
"More than 8,000 jobs will be created during the life of this project, which will drive sustainable development in one of Australia's fastest growing urban areas," Mrs D'Ath said.
"The 12.6 kilometre Moreton Bay Rail Link will connect the Redcliffe Peninsula to Petrie via six new stations at Kallangur, Murrumba Downs, Mango Hill, Mango Hill East (near Kinsella's Road East), Rothwell and Kippa-Ring."
Mr Emerson said major construction was expected to start in early 2014. "I give full credit to both Thiess Contractors and the Salini Winslow Bielby joint venture, the shortlisted tenderers, for investing so much time and creative expertise in coming up with solutions for the Moreton Bay Rail Link," he said.
Mayor Sutherland said the contract award followed delivery of the already completed Kinsella's Road East Bridge. "More than 100 years after it was first proposed, the awarding of the construction contract demonstrates the Moreton Bay Rail Link is on its way and is undoubtedly the single biggest infrastructure investment in this region for a generation," he said.
The $1.147 billion project is funded by the Federal Government ($742 million), the Queensland Government ($300 million plus land) and Moreton Bay Regional Council.
If you were still thinking about buying "Off The Plan" please read this article
Hilton Surfers Paradise resale price collapse for all but one exiting property investor.
The Hilton development in Surfers Paradise will go down in history as one of the worst loss-making Gold Coast high rises for property investors, with virtually every initial off-the-plan apartment buyer losing money.
Read more here.
Building approvals rise 10.8 per cent in July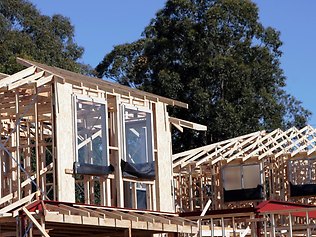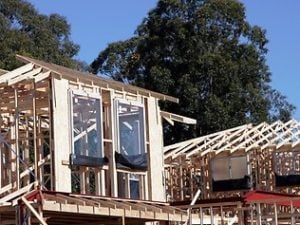 Approvals for the construction of new homes rose 10.8 per cent across Australia in July, official figures show.
Over the year to July, building approvals were up 28.3 per cent, the Australian Bureau of Statistics. Source: National Features
Local councils approved the construction of 14,304 new homes, including houses, townhouses and apartments in multi-unit buildings, in July.
That compares to 12,912 approvals in June, seasonally adjusted.
Over the year to July, building approvals were up 28.3 per cent, the Australian Bureau of Statistics said on Monday.
Economists had forecast a rise of 4.0 per cent in approvals for July.
APM Housing Market Report
Buyer momentum rises through mid-winter housing markets
Buyer and seller momentum continues to rise in most Australian housing markets, with mid-winter activity at levels not recorded since the boom conditions of 2009 and 2010.
Interest rates are now the lowest in 50 years, following the August decision by the Reserve Bank to cut rates. Low interest rates, and a generally solid economic performance by most capitals, particularly in regard to unemployment, continue to activate buyers, with sellers also increasingly engaging the rising market.
Latest house price data unsurprisingly reported significant increases in most capital city markets, with all capitals having recorded house price growth over the 2013 financial year. Sydney, Perth, Darwin and Canberra housing markets have now clearly recovered, with June quarter median house prices in each of these cities at record levels.
Click here to read full report.
Top Performing Suburbs in Brisbane
Fastest Growing Suburbs in Brisbane – Houses

Rank #

Suburb

Median Price $$

Trend + %

1

Spring Hill

$664,000

+38%

2

Wilston

$834,000

+23%

3

Nundah

$514,000

+20%

4

Hamilton

$853,000

+18%

5

Lowood

$315,000

+17%
Fastest Growing Suburbs in Brisbane – Units

Rank #

Suburb

Median Price $$

Trend + %

1

Albion

$561,000

+32%

2

Balmoral

$525,000

+27%

3

Camp Hill

$493,000

+20%

4

Paddington

$495,000

+16%

5

Mount Gravatt East

$459,000

+15%