I'm not going to tell you anything contrary to what a 100 or so property "experts" are telling you currently. There are billions of dollars' worth of development underway and others planned for early 2014.
$4.3 billion (yes, billion) on transport.
$472 million on building new hospitals and upgrading hospital facilities.
$800 million on expanding a military base.
Major 'big box' retailers and shopping centres are also planning to spend millions of dollars upgrading their stores – and planting new ones.
The best news is, despite all the development projects in this city… despite its rapid population growth… and despite its increasing rents… its property values are still relatively low.
What does all that mean?
BRISBANE is going to have a great 2014!
What I will tell you is that despite all of the expected growth ahead; to really make a difference to your property portfolio you need to buy the "right" property for you and one that suits your needs.
Most of the suburbs in 15kms of the CBD have been preforming massively in the last 6 months and it was not hard to find an area that was booming! But as it was then, it is still crucial that you buy in the right area at the right time and that you buy the right property. It is all well and good buying in a high growth area but you really need to make sure that the property suits your needs and has the potential to help you achieve overall growth and health in your portfolio.'
This year to date the team at NPB offices have invested massive amounts of time and knowledge in assisting our clients to identify and secure millions of dollars' worth of investment grade property in VIC & QLD, being careful that we find the "right" property and not just any property.
Please email Stephen McGee for a discussion on how we can help you become financially independent through your property portfolio.
Cross River Tunnel to Start Soon
Carrying on the theme of Brisbane Opening for Business, work is about to start on the newest of transport infrastructure improvements that when completed will make commuting to the CBD so easy and quick… read more click here.
Good Times Ahead for QLD
In Brisbane over the September 1/4 the house prices rose by over .6% and year on year to September by over 3%.
Read the full REIQ Queensland Market Monitor here.
Population Growth
On 27 December 2013 the resident population of Australia is estimated to be: 23,330,587 people.
This estimate is based on the estimated resident population at 30 June 2013 and assumes growth since then of:
One birth every 1 minute and 41 seconds,
one death every 3 minutes and 32 seconds,
a net gain of one international migration every 2 minutes and 10 seconds, leading to
an overall total population increase of one person every 1 minute and 18 seconds.
Click here to watch a short video from ABS on this topic.
Top Performing Suburbs in Brisbane
Fastest Growing Suburbs in Brisbane – Houses

Rank #

Suburb

Median Price $$

Trend + %

1

Spring Hill

$690,000

+35%

2

Northgate

$524,000

+25%

3

Albion

$656,000

+21%

4

Cashmere

$623,000

+18%

5

Kenmore Hills

$780,000

+16%
Fastest Growing Suburbs in Brisbane – Units

Rank #

Suburb

Median Price $$

Trend + %

1

Bellara

$270,000

+23%

2

Albion

$508,000

+17%

3

Balmoral

$538,000

+16%

4

North Lakes

$399,000

+13%

5

Holland Park West

$358,000

+12%
Is the Age of 40 Too Late to Start on the Property Wagon?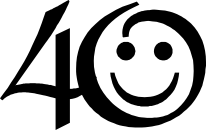 With the population getting older and people are leaving it later in life to buy property, we ask the question:
Is the age of 40 too late to start on the Property Wagon?
I have listed a few points below that may help you on your mind journey and answering the question above.
These are just a few of the questions you may be asking yourself.
"Mind Set"
Ask yourself the question is it better to start late or not at all?
Most of the Australian population will not be able to retire on their super, so the sooner the better to invest in property. The biggest leap that the over 40s will encounter is conquering the age old mind set of "debt is bad and must be avoided" and "we must work harder to earn more money".
You must work on changing your mind set and start breaking the old money habits.
Start on Implementing a Plan
After some concentrated goal setting it is then time for the probably most crucial part of all.
The biggest thing that most would be property investors do is NOTHING.
Goals are worthless without the commitment to call to action.
Make a plan, set the goals, implement the steps to start, check your plan as you go along your journey and adjust as you will to
keep on the path that you mapped out for yourself.
When do you want to retire?
How much do you think you need to live off?
When you know where you want to be in 15 years time you need to map out the course to get you there. Get your "team" selected as part of your plan and work together with them to start you on the first step.
Get Used to Risk
Different people have different attitudes towards risk profiles and these will determine how successful they will become in property investment, especially in such a short time period.
Most over 40 would be property investors have a certain level of equity in their home or even own them outright. This can then be used as a kick start into an investment property after firstly ascertaining & developing an appropriate strategy for the property investment journey. Things like comfort levels & loan to value ratios will play a part in each individual property strategy.
Investors over 40 should not try to "make up for lost time" and buy silly & fast. What they need to do is buy a high growth property.
Keep Going – Never Give Up
I am sure that along the way you will encounter "road blocks" and you may loose track of the vision of what you set out to achieve but one thing that half a lifetime of experience should have taught you by then is that when we fall we must get back up and get back on the horse.
A good idea that my past property tutor always insisted upon was to increase your circle of friends, join property networking clubs and associate with other people who are doing the same thing.
---