Taking a property to market can be an anxiety inducing experience. Getting the best result is the number one concern for all vendors, yet determining when to pursue a higher amount through auction or when to accept an offer can be difficult.
Selling a property is a hugely emotional process. Achieving a poor result and potentially losing out on thousands of dollars is a vendor's worst fear. Conversely, the draw of securing a great result can be a huge motivator. Understanding the interest in a property is crucial when deciding when to accept an offer or continue with the campaign, and that's when all emotion has to come out of the equation.
For example, in an auction campaign the greatest fear that vendors have is the property passing in. After so much build up, hard work, and anticipation, seeing the property flounder at auction is heartbreaking. You only need to re-watch episodes of The Block to see how devastating that can be.
The reality is a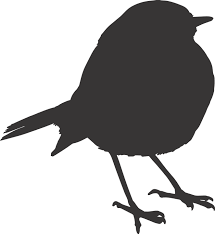 property passing in is not the end of the world, as the property can then be sold through private sale. The danger for the vendor is still trying to achieve the price they originally sought. If there was no interest at auction, why would another buyer want to pay any more than what was offered on auction day?
So how does the vendor know when to go through with an auction, or when to take a pre-auction offer?
Each property is different, but the sales campaign largely comes down to a numbers game, says National Property Buyers advocate, Rob Di Vita.
"Vendors should consider how many people are showing interest, and at what level" he said.
"If there is limited interest from a small potential buying pool, a vendor should seriously consider taking a good offer prior to auction. Or if there is only one buyer showing interest near the reserve, yet other prospective buyers are offering far less, the vendor should take an offer. Little interest pre-auction will most likely mean little interest at auction."
Conversely, if there are a number of buyers all showing similar interest around the reserve then vendors should have the confidence to go to auction.
"This would mean there is the likelihood of strong competition on the day, which will hopefully translate into a strong result" Rob said.
"Equally, if the vendor is presented with an offer at the high end of the quoted range, they could consider taking it. It is vitally important to consider every offer without emotion in order to get the best result."
"That's where expert advice can really help. It always helps to have an expert working through any offer presented in search of the best result. That's when an objective point of view will pay off."