With constant high demand for housing and inner-city living, Melbourne is forecasted to continue strong growth in the townhouse, villa unit and apartment sector. 
Have you found the perfect property? Maybe it's an apartment, villa unit, or even a townhouse. You love it, but you have noticed there is shared or common property. 
Typically, for villa units or townhouses, this could be shared driveways, gardens, or parking. For apartments, all the communal areas of the building and its facilities, such as pools, gyms, movie theatres, BBQ areas, stairwells, halls, or elevators. 
When you purchase a property of this nature, you are buying the actual apartment or unit, and become a joint owner of the common property with the other owners on the block. The shared or common property usually requires an Owner's Corporation (previously called Body Corp) to manage it. This can be 'self-managed' by the owners themselves (usually when there are only a few on the block) or outsourced to an external company that specialises in the management of Owners Corporation, this typically occurs when there are many properties on the same development.  
The responsibilities of an owners corporation include the repair, maintenance, and overall management of the common property. Other services include holding building and public liability insurance, facilitating regular meetings, and operating committees, complaint handling and resolving disputes. When you are part of an owner corporation you are required to pay annual fees to cover these services and upkeep. These fees usually include your building insurance, so you are unlikely to have to take out separate building insurance. 
If you have found a property you want to purchase, and it has an owners corporation, here are 6 items to investigate before deciding to buy:
1. What do you own and what is common property?
Before buying a strata property you need to make sure you understand what you will own versus what is shared property.  
To check what is individually owned versus common property refer to the Plan of Subdivision in the Section 32 (Vendor's statement). Make sure if there are garages/carports, storage cages, or courtyards that you know whether they are on title or on shared land.
2. How much are the annual fees?
An Owners Corporation Certificate must be provided by the Vendor and will be part of the Section 32.  
This document will disclose the current fees and how much money the owners corporation has in the bank. This is important as a healthy bank balance means that special levees may be minimised and often avoided, depending on what needs to be done to the property. 
Note that properties that have facilities such as gyms, swimming pools, spas and saunas, theatres, BBQ areas, and elevators often have considerably higher owners corporation fees, as they need regular and ongoing maintenance by third parties. You need to factor this cost in and whether you will in fact use the facilities in your decision-making before buying a property.
3. Are there any major problems or maintenance that is being addressed?
Reading the latest minutes from the last Owners Corporation meeting is essential.  
It will provide information on whether the property is being professionally managed and well maintained, the financial statements, and the overall budget.  As well as valuable insight into whether there are any disputes or problems with the property overall. 
4. What is in the pipeline?
It is important to inquire about any planned future works or renovations that might impact your investment or cost to you going forward. If there are future works planned, such as the repair of a shared roof, removal of cladding or fixing a driveway for example. Typically, if works are required quotes will be gathered and the cost shared amongst the joint owners. 
If the owners corporation has a maintenance reserve fund set aside to cover unexpected expenses or major repairs the cost will be covered from there. If not, a special levy may be raised, which means each owner will contribute more money to the owners corporation for a brief period of time. 
5.
What can, and can't you do to the property?
There are a lot of rules, regulations, and bylaws set by owners corporation. These govern how the property is managed and what you can and cannot do as an owner. 
 6.
Are pets allowed?
There can be quite strict rules about whether pets are allowed especially in apartment blocks. Make sure you check with the owners corporation before assuming your pet can move in with you.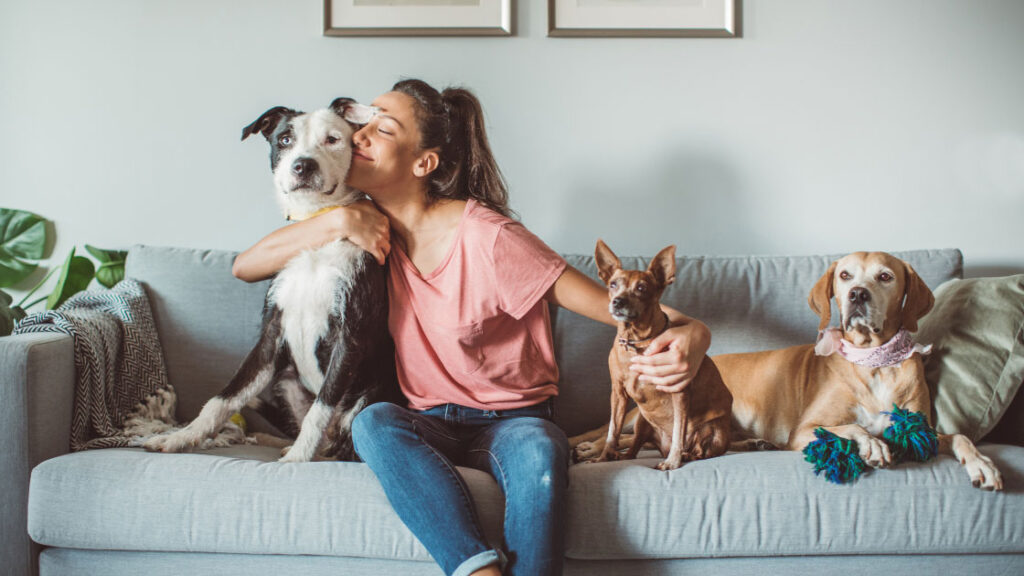 There are lots of advantages to buying a property with shared facilities and common land. The purchase cost is usually lower than buying a house with a larger land component. They can provide a convenient and low-maintenance lifestyle, and some properties will incorporate heightened security measures. 
It is just crucial you do your research first. Thoroughly review all the relevant documentation, consult with professionals such as solicitors, owners corporations managers and the selling agent.  Get all the answers to your queries before deciding to purchase a townhouse, villa unit, or apartment. Of course, you could always get a Buyer Agent to conduct all this due diligence for you.
For more detailed information please refer to the Consumers Affairs Victoria website.