Market Overview
Investors are currently flocking to Adelaide from all across Australia and the globe due to lower buy in price points and higher rental yield opportunities.
And why wouldn't they? Realestate.com.au reported in November that as the national property market continued to swing back to recovery, a surprising corner of the country dominated the top price growth list. Adelaide suburbs took out of half of the top 10 – and we feature our top performers, Torrens Park, in our 'Suburbs to Watch' section below. Torrens Park was our city's best performing suburb, recording a median house sale price jump of 23.3 per cent to $900,000 in the 12 months to October 31! In addition, our suburbs North Adelaide, Aldgate and Brighton all rose between 14.8 and 17.9 per cent, following the trend of premium suburbs leading the price rise.
But why is Adelaide so attractive to buyers?
Up until the May federal election, Australia was in the grip of a property downturn, but analyst reported that the South Australian capital avoided the dramatic losses experienced across the country.
"SA does seem to be a market that is less prone to speculation, so we don't tend to see such boom or busts occurring in Adelaide," Ms Conisbee told news.com.au.
"It's generally a fairly stable market."
However, whilst this statement is typically true, Adelaide is in the middle of its own mini boom!
Adelaide is currently offering some incredibly high yield opportunities to the educated buyer. Throughout many pockets of Adelaide, it is now possible to achieve the 3 pillars of property investment gold:
Cashflow/ High Rental Yield
High Growth Area
Value Add Opportunities
We are seeing up to 6% rental yield in some instances, where traditionally you'd have to sacrifice growth and value add opportunities to see a return that healthy. There are a handful of areas we are currently buying in, for sub-$500k, that offer some serious bang for your buck while ticking the boxes required to create great foundations for future investments.
We are seeing strong growth and new price brackets becoming the norm in the North Eastern suburbs and the Western suburbs, where competition is fierce with buyers paying well in excess of asking prices to secure a property before Christmas.  We especially like parts of the North Eastern Corridor at the moment as there are a few suburbs within this region, where we believe you cannot go wrong!
The Main South Road development is nearing completion which will open up many more opportunities to the surrounding areas which have been, for so long now, affected by the ongoing delays.  Once complete it will provide extremely easy access into CBD, to the coast, Flinders Medical Centre, University and Marion Shopping Centre – this is an area to be watching very closely in the coming 12 months. These areas will be appealing to investors and owner occupiers alike.
With proposed development zoning changes looking to come into effect across many suburbs throughout the metropolitan area in July 2020, now could be the right time to secure an investment which could benefit from these changes.  Whether that could mean an opportunity for future subdivision which isn't currently there, or an opportunity for 3 dwellings instead of 2 once these changes come into place, now is the time to do your research and find great deals which will provide future flexibility for improvements which some other investors may miss.
However, a word of caution, it is no easy feat walking away with one of these high growth opportunities. Stock levels were down at the start of the quarter and whilst investment grade stock hitting the market did increase, the gap between supply and demand is still great resulting in strong competition for quality properties. Due to the number of buyers in the market, we are seeing many runaway results come auction day. Especially if hopefully owner occupiers are participating, their emotions run high and they are willing to spend to secure the home of their dreams or get in the suburb of their choice.
Limited stock levels mean you need to be in a position to act fast if a property is listed that suits your requirements. Open homes are busy with people ready to buy, so you need to ensure you have your loan pre-approvals in place as some stock is literally being sold a number of days after being listed.
It is a tricky time for investors they need to be smart when assessing any potential investment property. It is vital investors do not chase a too high purchase price. Knowing where to draw a line in the sand when emotions are running high, and owner-occupiers aplenty are pushing prices to new limits is one of the most important skills to have when purchasing an investment property.
Education is paramount to ensure you bide your time and wait for the right opportunity at the right price.
We ended the year on a high in the office. I was named the REISA Buyer Agent of the Year, which means I have the privilege of taking out back to back gold. Whilst it is an individual award, I know that I was able to achieve this success by being supported by a wonderful team, including my right hand woman Kate Fuller.
Torrens Park - "Best of Both Worlds"
Overview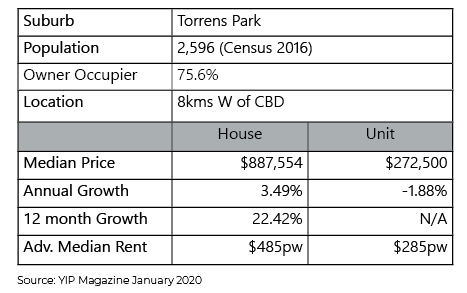 Torrens Park was announced as Adelaide's best performing suburb, recording a median house sale price jump of 23.3 per cent to $900,000 in the 12 months to October 31, according to realestate.com.au figures released in November.
Torrens Park is a mainly residential large inner-southern suburb of Adelaide, incorporating some of the foothills and adjacent to the original well loved "Mitcham Village".
In comparison with most Adelaide suburbs, Torrens Park is quite large. The north end of the suburb is reasonably flat, but as one travels south (towards the foothills) the terrain rises and becomes hilly. Brown Hill Creek runs through the suburb from the south-east to the north-west.
Torrens Park really is a great suburb offering you the best of both worlds, easy commute to town and endless opportunities to escape and explore in the hills. You can wind your way down leafy lanes, stopping at villages dappled in light. Visit towns that are brimming with wildlife encounters and cultural discoveries. You'll find restaurants serving South Australia's best produce, while wineries beckon from leafy groves, eager for you to sample one of their cool climate drops. The Adelaide Hills are home to some of South Australia's best food, wine and scenery; and it would be at your back door!
Shop and Eat
Torrens Park is home to the Mitcham Square Shopping Centre. Mitcham Square is a retail Centre focused on food, fashion and entertainment. There are two major Supermarkets, a seven-screen cinema complex and approximately 60 speciality shops, together with more than 600 car spaces (most undercover). Customers are encouraged to enjoy a great tenancy mix in a contemporary and convenient atmosphere in the heart of the Mitcham Community.
The Adelaide Hills are truly home to some of South Australia's best food, wine and scenery. Whether you're sitting down for a long lunch or fine wining and dining, taste some of Australia's best cool-climate wines, food and produce, straight from nature's top shelf in the Adelaide Hills. Local produce is key. Pick-up handmade cheeses, cured meats, organic fruit, vegetables and chocolate at weekend farmers' markets or sit down for a long lunch at one of 60 award-winning cellar doors, glass of local wine in-hand.
Play and Exercise
Stay fit, healthy and active with the beautiful backdrop of our Adelaide Hills. Leave refreshed and re-energised, whether you seek adrenaline-charged action or a casual game or workout. Many towns boast stunning sports ovals, golf courses and clubs as well as recreation centres. Stroll along historic streetscapes, hike through bushland, climb to Mount Lofty Summit, tee-off at an award-winning golf course, abseil in Morialta Conservation Park or conquer Woodhouse Activity centre. Options are limitless and nearby.
Or if you prefer a quick gym workout Mitcham Square Shopping Centre is home to a Goodlife. The full gym provides exercise therapy as well as child minding services.
Move
Due to its location it easy to travel to the CBD by car, bus, train, bike or foot!
The area is well-serviced by public transport, with both frequent buses and a train line straight to the city. The Belair railway line runs along its border, and three stations are within easy access, Mitcham (North-West), Torrens Park (West) and Lynton (South-West) stations. Buses are also available to and from the City along Belair Road. The road near the southern end of Unley Road can get congested during peak hour to heavy traffic and narrow lanes.
As Torrens Park is near the base of the South Eastern freeway (M1) it opens up the opportunity to do weekend drives and hikes around the countryside as well.
Learn
The only primary school located in the suburb is Scotch College however nearby primary schools include Clapham, Mitcham and Colonel Light Gardens. Nearby High Schools include: Unley High School, Urrbrae Agricultural High School, Pasadena High School, Mitcham Girls High School and Mercedes College
The University of Adelaide's Waite campus nearby and is home to the largest concentration of agriculture and wine research and teaching expertise in the Southern Hemisphere. Flinders University main campus at Bedford Park is a short drive away or about a 30-minute bus trip.
Housing & Price
Torrens Park has some lovely family homes with large gardens. It also offers some good rental properties, excellent for students attending Flinders University. Secure suburbia feel surrounded by beautiful homes and great neighbours, fabulous access to amenities and close to the city, what more could you want!
Purchase Example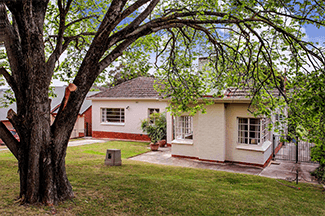 3 Bed | 1 Bath |892 m2
All the hard work has been done with this exciting new release in this highly sought after location offering developers, astute investors or professionals a rare and unique opportunity. From a simple re-furbish to complete re-development, the choice is yours.
Council has already approved 2 stunning Torrens titled homes on this 892sqm allotment with an 18.29m frontage (approx.). View the agent listing here.
Seacombe Heights - "Country feel with city convenience"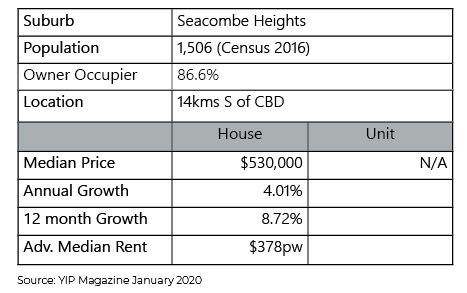 Seacombe Heights is 15 kilometres south of Adelaide's CBD and presents a beautiful country feel with rolling hills and bushland with undulating hiking trails on your doorstep. Or if the beach is more your scene head west for a short distance and visit the beach at Seacliff
The size of Seacombe Heights is approximately 0.8 square kilometres. It has 4 parks covering nearly 4.1% of total area. The population of Seacombe Heights in 2011 was 1,506 people.
Locals comment that it is a brilliant area to raise children and have a quality lifestyle if you are looking to balance your family/work life with an extremely easy 25-minute commute to the CBD.
Shop and Eat
It is a short distance to Westfield Marion (2.6kms) and cosmopolitan Glenelg (9kms) for all your shopping and entertainment needs.
Westfield Marion is the largest shopping complex in Adelaide. It contains approximately 342 stores, with anchor tenants including David Jones, Myer, Harris Scarfe, Target, Kmart, Big W, Woolworths, Coles, Event Cinemas, Aldi and Rebel Sport. It has a number of cafes and restaurants that can be visited for a quick coffee or a leisurely meal.
Play and Exercise
Many Seacombe Heights locals enjoy nature walks in the O'Halloran Hill Conservation Park in neighbouring suburb Seaview Downs Stunning views of the city, hills face and coastline can be seen while following the various fire access trails with in the Park which you can walk with your dog on lead or if you are feeling more active check out the 8kms of Mountain Bike trails.
It is also conveniently located to the stunning swimming beaches of Seacliff and Brighton which also provide fantastic local cafes and eateries. Seacliff beach is the perfect beach to hire a stand-up paddle board or just watch the sunset from the Seacliff hotel.
The Seacliff coastline has numerous user-friendly foreshore parks and reserves. Most have large, grassed areas that are great for picnics and are equipped with BBQ facilities, playgrounds and public toilets. The Seacliff Beach Hotel has been a destination for food and ice-cold drinks since 1935 and is the perfect spot for a family meal, or to simply relax and watch the beach from one of the bars or cafés.
A quick drive down the expressway will take you to the world class wine region of the Southern Vales to explore the fabulous wineries, abundant restaurants and organic produce markets.
Move and Transport
A short distance to Marion Shopping Centre opens the door to all forms of public transport.
Whether your preference is bus, tram or train, the options for all 3 are available nearby. With new arterial road upgrades taking place all around this area, you can expect to see a much more streamlined commute into the city in the coming 12 months.
Learn
Seaview High School is located on a large land parcel within Seacombe Heights and features a large irrigated oval, popular with locals outside of school hours.
South Australia's premier public hospital Flinders Medical Centre is located only 5 mins away with a quality private hospital located on this site and Flinders University next door.
Housing & Price
Currently the median sales price of houses in the area is $530,000.
This hills landscape allows many of the homes to enjoy exceptional hills, city or sea views.
Purchase Example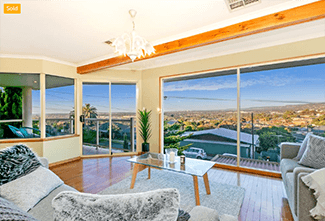 5 Beds | 2 Baths | 4 cars
Set on the high side of the street to soak up the city and hills views, this beautiful home has plenty of space for the largest of families.
The hub of the home is the open plan kitchen/living/dining area that bask in the morning sun and make the most of the sensational views. The kitchen is well appointed and boasts ample bench/cupboard space & walk-in pantry. View the agent listing here.
Vacancy Rates and Median Prices
Adelaide Q4 Vacancy Rate 1.1%, NPB Q4 Vacancy Rate 0.02%
The rental market is going strong with many renters out and about looking for their next home. We are finding many of these prospective tenants are ready to go, they have all of their paperwork organised, given their references the heads up to expect calls and are available to provide further information should we need it. This all helps speed up the process giving a quick turnaround for both owners and the applicants.
As an investor, there is no better time than right now to be doing a complete health check and adjusting rents (if able) to keep them inline with market conditions. It is all about ensuring your investment is working to its highest potential at all times. We always suggest, not just looking at rental value, but what you can do to value add. Therefore increasing your rental return as well as potentially attracting more prospective tenants and quality of tenants. This may be as simple as painting to neutralise or freshen up or new flooring in well used and worn areas, through to revamping a wet area or kitchen, or installing a second split system for heating and cooling. Tenants that see a well looked after home, are more likely to do the same in return.
Vacancy rates sit at a low 1.1% with rental properties being snapped up within days of hitting the market. Open inspections and enquiry are seeing a great level of enquiry across all tenant markets.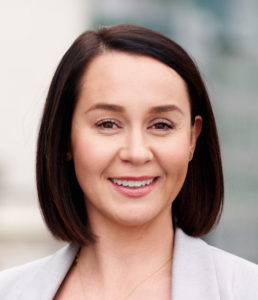 by Katherine Skinner
Director
Katherine Skinner began her career in property over a decade ago in Melbourne working in Buyer's Advocacy and Property Management. Returning to her home town of Adelaide in 2009, Katherine quickly established a reputation as an exceptionally thorough and diligent practitioner, providing outstanding customer service coupled with a calm and positive attitude while working with some of Adelaide's most highly regarded agencies. Katherine was named the REISA Buyers Agent of the Year 2018, a REIA National Awards 2019 Finalist and is the current South Australia representative for REBAA.
0438 729 631 or email Katherine
My wife and I spent a long period of time looking for the right property in Eastern Suburbs Adelaide to build our dream family home. The usual websites and real estate agents were coming up with nothing. Then we came across National Property Buyers.
Katherine was nothing short of amazing. She was very quick to meet with us and understand our goals and wants. Highly efficient and communicative, she found our ideal property in just a few short weeks.
I would highly recommend her services to anyone who asks, especially my close friends and family.
Thanks Katherine.
Contact Us Today
If you have any questions about the Adelaide market don't hesitate to contact our local team or if you would like a complimentary, obligation free 1 hour consultation please complete this form.