NPB Brisbane: Property Services
Give us a call on 07 3844 7376, we'd love to have a chat
Purchasing is just the first part of your property journey. We are also able to offer home owners and investors years of experience and advice to effectively manage and enhance their assets.
Read below to learn more about our full suite of property services from start to finish – please get in touch if you have any comments or questions, we are always happy to hear from people who share our passion for property.
Your Initial Consultation
No matter if you are about to purchase your first or second home or you want to make a start on that journey to riches through property investing. We all need a plan…..
The first step is to chat to our strategists who will discuss your needs and wants. We will talk about your goals and aspirations and find out what is really important to you and your family.
We will start with the end in mind first and plan to make the Invisible – visible.
How will this benefit me?
During your chat with National Property Buyers we will help you: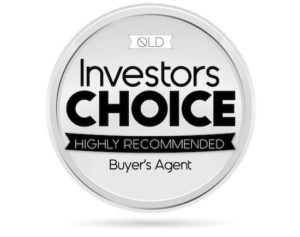 Gain an understanding on different property options available to you.
Discover what is really important to you in your property buying goals.
Understand the finance process and how it can impact on your journey.
Establish a clear path to help you achieve your goals.
How does it work?
We will review your existing portfolio:
Review your existing buying goals.
Initiate an action plan and methodical steps to make it work.
Click here to request your initial, free one hour consultation with our Queensland State Manager.
Finance and Property Strategy
Maybe you're considering a new purchase or wanting to access equity in your home? During our initial consultation we may discover that your current financial position is detrimental to helping you achieve your property buying goals.
If this is the case we may recommend that you chat to one of our specialists in property finance and/or property tax accounting and structures.
What would be the benefits to me?
Our finance, tax & structure specialists are fully independent. They work for you and are paid by you. We do not receive any payment at all for this value add product.
The benefit to National Property Buyers and You is at the end.
You will be positioned in the best possible & healthy place that you can be in order for you to continue on your property journey, safe in the knowledge that your goals are easier and faster to achieve now.
Once this process is complete we can begin implementing a property strategy to work towards achieving your goals safer and faster. We will chat about your budget and what we can expect to achieve for this budget. We can then ascertain if your property goals are achievable.
You will discover:
• How much can you borrow?
• Which loan product is best for you?
• Asset Protection.
• Exit strategy.
Whether you are a first home buyer, a home owner wanting to upgrade or a property investor looking to expand your portfolio, discover how we can help you – now and in the future.
Brisbane Buyers Agency
Whether you are a first home buyer, looking to downsize, upgrade or an investor we will provide you with expert advice and support.
Many more Australians are now turning to "Buyers Agents" over dealing with Real Estate agents for their next property purchase, because we work exclusively for property buyers.
Our job is to locate & purchase the best available property to suit your needs at the best possible price. We have your best interests at heart at all times.
National Property Buyers are fully independent therefore enabling us to give you unbiased and professional advice. We are not property developers and we do not have any property to sell.
Our team's background extends across real estate, property buying, advising, property development, asset management and leasing. So all in all we are skilled in helping you to reduce your risk and make the right decisions regarding property.
The team at National Property Buyers are experts in finding properties so we will take the stress out of finding the right property at the right price. From start to finish we will take care of everything so you can enjoy your purchase knowing we have saved you time and money.
How can this help me?
• We only buy property, we do not sell.
• Are completely independent and unbiased and will always act in your best interests.
• We will save you time, money and will help to grow your wealth.
• We will manage the whole buying process for you.
• We will identify potential and upside in properties & educate you in achieving the highest value for your dollar.
• Our experience in the field and expert negotiating skills are an invaluable resource to have on your side (an unfair advantage!).
• We have no properties for sale but through our vast network of selling agents we have access to all properties on the market (which includes property that is not available to the general public).
Read more about our buyer's agent service on this page.
Property Renovation
So we have found you that home to live in or we have located and acquired that Investment grade property for you in a top performing suburb.
We can then show you how to add value to the property through renovation and by doing so make it more like that dream home you were after.
In terms of an investment we can show you how to add value to the property through renovation and also increasing your rental yield and improving on your deprecation benefits. Fast tracking your wealth creation plan.
There is much money to be made but also many potential pitfalls and costly mistakes that can be made along the way. Whether it be a kitchen renovation, bathroom renovation or a full scale home Improvement we can manage the entire project from concept and design right through to completion.
How does this help me?
• We can source a property to renovate & add value.
• We will provide you with all due diligence to formulate a plan of action.
• We will prevent you from making unfounded assumptions that will overcapitalise your project.
• We work with you and our alliances in the whole process from concept to completion.
• We gather quotes & prepare feasibility reports.
• Through our network of trade suppliers we will help you save time and money.
• Provide you with real time progress reports and photos.
• Our asset management team will then secure the optimum rental for the properties and arrange all tax depreciation reports.
Property Management
The way your residential investment property is managed can make a significant difference to your rental income and asset growth.
At NPB, we understand your investment goals and we offer an unrivalled track record in increasing returns for our clients – and protecting their wealth.
Are you using a real estate agent to collect rents and manage your tenants?
It's likely they are more concerned with the property sales side of their business – and less concerned with your property management until it becomes a potential sale. That's where our difference lies. When you choose NPB Asset Management Team to manage your residential property, you can expect:
• A dedicated senior property management specialist with in-depth local market knowledge, exceptional attention to detail, diligence and reliability.
• Disbursements every week to your bank account saving you $$$$'s every year in interest charges.
• Detailed rental statements and a financial year end statement at the end of each financial period.
• Deposit rental funds into your nominated bank account electronically.
• All relevant Industry and arbitration & representation.
• Arrange appropriate landlord contents insurance and building insurance.
• Co-ordinate maintenance and project management of any refurbishments or renovations.
• Routine Inspections and resulting detailed report with access online to all documentation and reporting through NPB property HUB.
• Marketing and campaigning of your investment property.
• Issue appropriate notices as required, i.e. notice of rent increase, notice to vacate, remedy breach notice.
The NPB Property Management team have in excess of 10 years specialist industry experience. NPB clients enjoy real peace of mind and premium rental returns due to highly experienced staff, a wealth of resources and a successful culture that ensures that we are at the forefront of property management technology & legislation.
Our property management team is arguably one of the most experienced in Brisbane. Our clients benefit from dealing with senior fully licensed estate agents with a mature and ethical approach to property management resulting in inspired results and excellence.
Managing the rental needs of your investment property is not a straight-forward process, investors and homeowners are besieged by ever-changing and complex legislation. It is our job to stay informed and empowered. Our property management team comprises the most qualified and talented individuals chosen for their work ethic, dedication and love of property.
NPB's Property Management team will provide you with prudent and accountable property management solutions every step of the way.
The NPB Property Management staff understands exactly what you (the property owner) expect from us – availability, expertise and knowledge. We look forward to working with you to achieve the best possible results for your property investment portfolio.
Click here to read more about our property management services in Queensland.
Free 1 Hour Consultation
Click here to book a free, no obligation consultation to discuss your next move in property
Property Portfolio Review
A fundamental part of growing any portfolio to create wealth is to constantly review all of the properties in your portfolio.
Are You Realizing the Full Potential of Your Property Portfolio?
Our property strategists at NPB will get intimate with your properties and help you ascertain if you are maximising your wealth creation journey. You may have tens of thousands of dollars of untapped potential.
NPB are experts in optimising real estate investments, and regularly help our clients unlock hidden value in the form of equity & rental income.
Property Development
So we have purchased that investment grade property for you, in a top performing suburb, that has the potential to be developed into town houses or units & in doing so fast tracking your wealth creation plan.
We can manage your property development process for you right through from concept to completion and beyond.
How does it work?
Start the process off by engaging NPB to source that perfect property with development potential. We will then assist you to project manage the process through our years of expert knowledge and our team of experts that we will introduce you to.
Our service package includes:
• Finding the appropriate site for you & provide you with a development analysis. This ensures you that you are not buying a "lemon".
• We will introduce you to an Urban designer/Town Planner who will work with us to evaluate and implement all stages of Town Planning and Council application issues. We will assist in providing all associated end values.
• Assist you with Finance procurement through our finance specialist alliances ensuring that you obtain structured appropriate & competitive finance.
• We will introduce you to a Property Tax and Structures Specialist who will advise on all of your crucial ownership issues.
• Explore our database to potentially find joint venture partners to help you finance your project.
• Assist you with construction project management and administration to ensure your project runs smoothly, on time and on budget.
• Assist you in all marketing co-ordination using our network of selling agents or engage NPB Asset management team to lease your property for you at top market prices.
• Engage Tax Depreciation experts to compile all relevant reports.
Selling Your Property
Selling a property is considered one of most stressful & time consuming events that you may ever do.
Getting Good Property Sale Advice and the Right Agent Can Mean Tens of Thousands More In Your Pocket….
NPB offices provide our clients with a premium service that is Professional, Independent & Unbiased.
Why take the risk with your home or investment sale if you don't have to?
Our independent Vendor Advocacy (sometimes called sellers advocacy) service assists clients in selling their homes or investment properties to ensure they achieve the best possible result in the sales process… Not to mention not having to go through the frustration so many sellers have to endure.
Having managed hundreds of sales NPB's Vendor Advocates take the time and stress out of selling your property and understand all of the processes and factors that are involved in what can be a very complex situation. NPB Vendor Advocates ensure everything is done on your terms.
It is important to note that you will always retain full control, however having an experienced property consultant on your side will make all the difference. We will be able to guide you objectively and ensure your needs are being met.
How does this help me?
We will work with you in selecting the best agent who you feel comfortable with and we believe will achieve the best result for your property. Provide you with a Comparative Market Analysis to demonstrate to you what comparable properties are achieving on the current market in your area.
We will manage the sales process for you by:
• Helping you engage the selling agent at the right service fee.
• Helping you tailor the proposed agent marking campaign to suit your budget and needs.
• Advise you on the whole process from start to finish.
Our Vendor advocacy clients enjoy complete peace of mind that their property is in the hands of the right people, and the entire process is transparent and stress free, and most importantly, the best possible price has been achieved.
Click here to read more about our vendor advocacy service in Queensland.