Commercial Property Buyers Agent
Brisbane's leading commercial real estate buying service
Buying Commercial Property in Brisbane
Diversifying or buying into commercial real estate can be a great annex to your residential portfolio but for the unwitting investor buying a commercial property can be a daunting and complex process.
So whether you are relocating a business, buying a premises, investing or developing, our experienced commercial buyer's agents can help. The team at NPB Brisbane brings vast experience in the assessment and purchase of commercial property to assist you in this area of real estate.
Our team has significant knowledge of the Brisbane property market and will save you time and money by finding the right commercial property, in the right location, at the right price with the right conditions to favour you. Our meticulous approach to search for all available opportunities, whether they are publicly advertised or off-market, ensures our clients are kept abreast of all available options;
Here is what we will do for you:
We will target property that is currently for sale as well as off market sites for sale that are being sold quietly.
We will work with you to develop a brief for your project and source sites or premises that suits your needs and helps you achieve your objectives and goals.
We will search in areas that have favourable vacancy rates and also stay clear of areas that are over supplied.
We will examine current rental yields and likely future prospects.
We will review potential for capital growth.
We will consider who the most likely tenants are.
Investing in commercial property also usually means that your reward is significantly bigger than residential, with high rental returns and longer tenancy periods. However, as with any investment it is crucial to get your due diligence right. So once a suitable property has been identified and negotiated, a robust due diligence analysis is conducted as part of our service to ensure there are no unexpected costs or risks.
What we can find for you: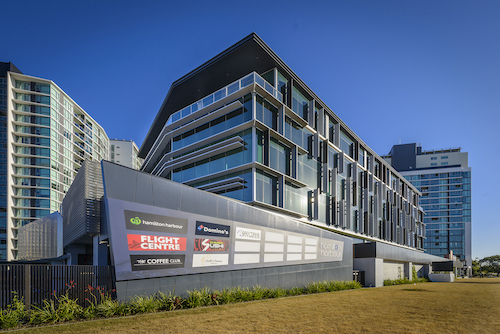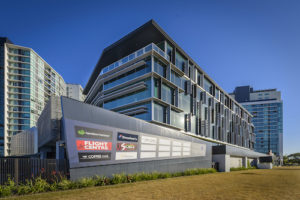 Stand-alone commercial buildings
Strata office
Light industry
Warehousing
Medical/consulting
Retail
For commercial property investors with premises available for lease we can also help you secure quality, long term, and stable tenants and negotiate a fair, secure rental yield. We can also manage your commercial property asset and conduct a commercial property portfolio review on your behalf.
Please be aware that there is a world of difference between commercial property and residential property investing. One of the traps is the assumption that you will always enjoy a higher cash flow through better returns, however there is also a higher vacancy risk and this impacts on your finances.
Some of the variables are:
Leases can be more complex and can affect the property value.
Cash flow is generally better and the tenant pays the outgoings.
Usually a higher deposit is required, 70% or less, and also higher start-up costs.
Smaller pool of tenants and longer vacancy periods can be costly.
Usually lower capital growth.
Competitive market for lower budget buyers.
National Property Buyers can help you navigate the entire process through to securing the best commercial property, under the best conditions for you.
Click on the blue bar below to submit an enquiry or contact us here if you have any questions about our commercial property buying service (including our fee structure) – we're always happy to have a chat about property.
Help us Help You
If you're in the market for a commercial property in Brisbane we'd love to assist.
Give us a call on +61 7 3844 7376 (Stephen McGee) or fill out this form to get started now.